Published: 03 February 2017

03 February 2017

Last Updated: 22 June 2020

22 June 2020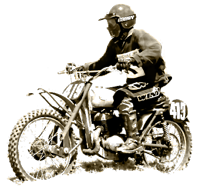 The Pre-65 Motocross Club specialises in running and organising classic motorcycle scrambles in the East of England. Check out our race calendar for dates and if you are interested in becoming a member of the Pre-65 Motocross Club, then please head to the membership page for more information.
The club is adhering to Government and AMCA guidance during the Covid-19 outbreak. Unfortunately we are currently not able to allow spectators into any of our planned events. Please check the website for lastest news as we will be posting updates when anything changes.
It is likely that each event in 2020 will have their own set of unique rules for competitors and mechanics. Please check the entry regulations for the event you are interested in to ensure you are compliant.
Published: 22 June 2020

22 June 2020

Last Updated: 24 June 2020

24 June 2020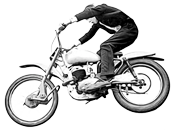 Yes, we are ready for our first scrambling of 2020, but it's just a practice session at the moment.
Following guidance from the AMCA, which insures all our meetings, we are able to run a practice session. However, it comes with some new temporary rules, which will be enforced.
This is a PRACTICE meeting for SOLO riders only to be held on 26th July at Marks Tey. All riders will be released one at a time at the start of a session. No racing is permitted. Anyone seen riding in a dangerous or aggressive manner will be black flagged and could be asked to leave the venue. Please ride sensibly to keep everyone as safe as possible. If you leave a session before the end you will not be able to return to the same session.
Entry is closed to Pre65 Club Members and will be kept to a maximum of 80 riders. The riders will be split into 4 groups of 20 by age once all the entries have been received. Each group will get 4 sessions of 15 mins. 16 sessions total (if time permits).
Published: 27 November 2019

27 November 2019

Last Updated: 27 November 2019

27 November 2019
You can now download the Pre65 Club 2020 Membership Form on the Membership page of this website.
Published: 15 April 2019

15 April 2019

Last Updated: 25 April 2019

25 April 2019
To comply with the AMCA rulebook every rider must have a 2kg fire extinguisher in their vehicle.
AMCA stewards will be performing random checks throughout the year so please ensure you have an extinguisher at every meeting. Also consider displaying it in a prominent position to help the stewards and make it easy to find in an emergancy.
Published: 23 November 2017

23 November 2017

Last Updated: 05 November 2019

05 November 2019
Please ensure you have the correct number plate colour and race number colour on your bike for every meeting. These will be checked during technical inspection.
The colours are:
Pre 60 bikes - white background with black numbers
Pre 65 bikes -

black background with white numbers
Pre 68 bikes -

blue background with white numbers

Pre74 bikes (1968-1973) - red background with white numbers
This is as per the AMCA rule book.
Published: 12 January 2017

12 January 2017

Last Updated: 28 November 2019

28 November 2019
In order to reduce the administrative burden on the AMCA of sorting those that have a current membership and those that do not, you will need to first apply for Club membership. Once you have received your membership receipt, you should then apply for your AMCA licence.