Last Updated: 19 May 2021

19 May 2021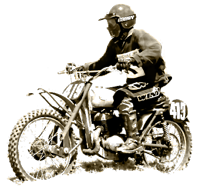 The Pre-65 Motocross Club specialises in running and organising classic motorcycle scrambles in the East of England. Check out our race calendar for dates and if you are interested in becoming a member of the Pre-65 Motocross Club, then please head to the membership page for more information.
The club is adhering to the UK Government (for England) and AMCA guidance during the Covid-19 outbreak.
We are VERY pleased to announce that we can now have spectators! Please abide by the usual Social Distancing requirments when standing near anyone you don't normally mix with. For more information please visit the UK Government website.
Please keep checking the Pre65 Motorcross Club website for lastest news as we will be posting updates when anything changes
Last Updated: 31 May 2021

31 May 2021
Due to other sidecar events taking place around the same date as the Gosfield meeting on 25th July, it has been decided to not run any sidecar races at that meeting. The slots usually taken by sidecars in the programme will be shared between the other racing classes.
Last Updated: 28 May 2021

28 May 2021
Please note. The postcode for the new Burwell track was incorrect.
The correct address is now on the TRACKS MAP page
Browns Farm
Anchor Lane
Burwell
Cambridge
CB25 0BD
Grid Ref: TL 58563 67752
| | |
| --- | --- |
| GPS: | 52° 17' 6.036 |
| | 0° 19' 23.484 |
Last Updated: 25 April 2019

25 April 2019
To comply with the AMCA rulebook every rider must have a 2kg fire extinguisher in their vehicle.
AMCA stewards will be performing random checks throughout the year so please ensure you have an extinguisher at every meeting. Also consider displaying it in a prominent position to help the stewards and make it easy to find in an emergancy.
Last Updated: 04 May 2021

04 May 2021
Please ensure you have the correct number plate colour and race number colour on your bike for every meeting. These will be checked during technical inspection.
The colours are:
Pre 60 bikes - white background with black numbers
Pre 65 bikes -

black background with white numbers
Pre 68 bikes -

blue background with white numbers

Pre 74 bikes - red background with white numbers
This is as per the AMCA rule book.
Last Updated: 28 November 2019

28 November 2019
In order to reduce the administrative burden on the AMCA of sorting those that have a current membership and those that do not, you will need to first apply for Club membership. Once you have received your membership receipt, you should then apply for your AMCA licence.