News
Last Updated: 21 October 2021

21 October 2021
A decision has been made by the Pre65 Club committe that in future all dogs are to be kept on leads when attending Pre65 Scrambles and/or any other event whereby the Pre65 Motorcross Club are in attendance. Any questions please raise with any Committee Member, or Roy Crisp our Chairman, at furture meetings.
Last Updated: 11 June 2019

11 June 2019
We were blessed with good fortune throughout the preparation and running of last weekends meeting. Fortunate in that we had an enthusiastic work party assemble on Saturday who threw themselves at erecting the track and also a passionate chairman. He journeyed all the way home to collect his tractor and bowser and then spent the evening and early morning damping down the bone hard ground. Boy didn't it make conditions far more enjoyable for competitors and spectators alike. Even Di came out of retirement to welcome a host of visitors keen to witness proceedings.
Dave Savill had organised nine marshals for us prior to the occasion so, come nine thirty the Chief Marshal was giving out his instructions and Practise was underway around 9.45.
Racing commenced with all classes keenly contested throughout the first session. The John Waylett trophy went to Ray Wood aboard his Challenger with Steve Billot second and a young upstart by the name of Pete Griffiths third. Most fitting as, like the patron of the Trophy who owned one, he was aboard a Maico.
Last Updated: 04 May 2021

04 May 2021
Please ensure you have the correct number plate colour and race number colour on your bike for every meeting. These will be checked during technical inspection.
The colours are:
Pre 60 bikes - white background with black numbers
Pre 65 bikes -

black background with white numbers
Pre 68 bikes -

blue background with white numbers

Pre 74 bikes - red background with white numbers
This is as per the AMCA rule book.
Last Updated: 25 April 2019

25 April 2019
To comply with the AMCA rulebook every rider must have a 2kg fire extinguisher in their vehicle.
AMCA stewards will be performing random checks throughout the year so please ensure you have an extinguisher at every meeting. Also consider displaying it in a prominent position to help the stewards and make it easy to find in an emergancy.
Last Updated: 03 April 2017

03 April 2017
There are still some folk out there who have reregistered here on the Pre-65 Club website but for some reason haven't yet logged in.
This is probably due to the activation email sent to you getting lost somewhere / sent to spam folder (dig it out and white list it) / or the email address entered was incorrect - and for anyone with an AOL email address it would never have gotten to you due to an AOL quirk.
I have manually activated the following list of folk so anyone spotting themselves please try logging in with the details you entered when registering.
Last Updated: 25 February 2019

25 February 2019
Registered users can read and download the minutes from the 2019 AGM under the heading News then Newsletter.
Last Updated: 05 February 2017

05 February 2017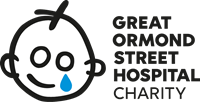 Thanks to you all and the generous top up from one of the landowners to make it a round £2000 for the Great Ormond Street Hospital, one of the world's leading children's hospitals.
Last Updated: 24 November 2018

24 November 2018
Last Updated: 28 November 2019

28 November 2019
In order to reduce the administrative burden on the AMCA of sorting those that have a current membership and those that do not, you will need to first apply for Club membership. Once you have received your membership receipt, you should then apply for your AMCA licence.