News
Last Updated: 04 February 2021

04 February 2021
The Pre65 Club Committee wanted to share with you our thoughts on when we can next run a meeting.
We obviously need to wait until the authorities say we can go ahead. That means the UK government, local council(s) and our governing body the AMCA. The AMCA insures all our meetings, covering Competitors, Officials and Spectators which includes mechanics and family members.
Once we get the go-ahead from them, we still have other challenges to face. We must have suitable medical cover. At the moment the medical teams we normally deal with are already working long hours supporting the country. They are either unavailable or not keen to work on a rare day off. They also have to consider the increased risks to themselves, and us, when mixing with additional people, close-up and personal.
We will need support from a large group of officials, most of which need to be qualified and/or trained to do the role. The majority of those available are in one or more Covid "At Risk" groups due to age or health conditions. They maybe "up for it" but that doesn't mean it would be right to subject them to extra risk.
We also wanted to factor in the conditions. On a warm sunny day, the risk of cross-infection will be much lower than a cold, dank day when everyone is huddling close together. The later we leave it the better chance of suitable weather.
Finally, on the subject of Covid19, we the club have a duty of care to everyone that attends our meetings. This covers everything already mentioned, but it also includes other factors we need to consider, such as; the difficulty in keeping a distance during track setup/tear down. Is it right that we encourage people to mix from wide-spread parts of England and Wales. Should we be running an event that could result in one or more people needing hospitalisation.
All of this is on top of the usual problems that the Committee has to deal with, such as weather affected tracks, funding of events, consideration to local residents, etc.
Sorry for such a long message, and well done if you got this far, but in short this is a complicated problem and we are trying our best to make the right decision. We are of course open to ideas and thoughts, but at the end of the day the Committee are responsible and will make the best decision we can.
Please bear with us and rest assured we will get back racing as soon as sensible and 'safe' for all concerned.
Last Updated: 11 June 2019

11 June 2019
We were blessed with good fortune throughout the preparation and running of last weekends meeting. Fortunate in that we had an enthusiastic work party assemble on Saturday who threw themselves at erecting the track and also a passionate chairman. He journeyed all the way home to collect his tractor and bowser and then spent the evening and early morning damping down the bone hard ground. Boy didn't it make conditions far more enjoyable for competitors and spectators alike. Even Di came out of retirement to welcome a host of visitors keen to witness proceedings.
Dave Savill had organised nine marshals for us prior to the occasion so, come nine thirty the Chief Marshal was giving out his instructions and Practise was underway around 9.45.
Racing commenced with all classes keenly contested throughout the first session. The John Waylett trophy went to Ray Wood aboard his Challenger with Steve Billot second and a young upstart by the name of Pete Griffiths third. Most fitting as, like the patron of the Trophy who owned one, he was aboard a Maico.
Last Updated: 03 April 2017

03 April 2017
There are still some folk out there who have reregistered here on the Pre-65 Club website but for some reason haven't yet logged in.
This is probably due to the activation email sent to you getting lost somewhere / sent to spam folder (dig it out and white list it) / or the email address entered was incorrect - and for anyone with an AOL email address it would never have gotten to you due to an AOL quirk.
I have manually activated the following list of folk so anyone spotting themselves please try logging in with the details you entered when registering.
Last Updated: 25 April 2019

25 April 2019
To comply with the AMCA rulebook every rider must have a 2kg fire extinguisher in their vehicle.
AMCA stewards will be performing random checks throughout the year so please ensure you have an extinguisher at every meeting. Also consider displaying it in a prominent position to help the stewards and make it easy to find in an emergancy.
Last Updated: 05 February 2017

05 February 2017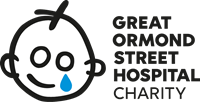 Thanks to you all and the generous top up from one of the landowners to make it a round £2000 for the Great Ormond Street Hospital, one of the world's leading children's hospitals.
Last Updated: 25 February 2019

25 February 2019
Registered users can read and download the minutes from the 2019 AGM under the heading News then Newsletter.
Last Updated: 05 February 2017

05 February 2017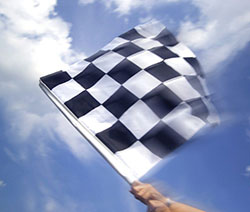 The Pre 65 Motocross Club is in need of a volunteer/volunteers willing to act as Chief Marshal for each of our events this year.
No event can take place without a Chief Marshal.
Last Updated: 24 November 2018

24 November 2018
Last Updated: 28 November 2019

28 November 2019
In order to reduce the administrative burden on the AMCA of sorting those that have a current membership and those that do not, you will need to first apply for Club membership. Once you have received your membership receipt, you should then apply for your AMCA licence.
Last Updated: 05 November 2019

05 November 2019
Please ensure you have the correct number plate colour and race number colour on your bike for every meeting. These will be checked during technical inspection.
The colours are:
Pre 60 bikes - white background with black numbers
Pre 65 bikes -

black background with white numbers
Pre 68 bikes -

blue background with white numbers

Pre74 bikes (1968-1973) - red background with white numbers
This is as per the AMCA rule book.