News
Published: 12 January 2017

12 January 2017

Last Updated: 27 February 2017

27 February 2017
In order to reduce the administrative burden of sorting those that have a current membership and those that do not, it is to first apply for Club membership and having received your receipt to then apply for your licence.
Published: 21 December 2016

21 December 2016

Last Updated: 07 February 2017

07 February 2017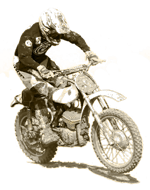 We have recently been informed by the organiser of the ClassicMXRider.com Pre-68 over 350cc Championship that he is no longer able to continue in the role. This means we need a volunteer (or volunteers) prepared to take over the reigns for 2017 onwards. Would anyone prepared to do so please contact the Club Secretary, so that a handover can be arranged prior to the 2017 season starting.
Published: 15 December 2016

15 December 2016

Last Updated: 12 May 2018

12 May 2018
Notice is hereby given that the Annual General Meeting of the Pre-65 Motocross Club Ltd will take place at 10.30am on Sunday 29th January 2017 at the Hatfield Peverel Village Hall, Maldon Road, Hatfield Peverel, Essex CM3 2HP. Further details have been circulated to the membership via email and are also available via the Members Section of the Forum. A PDF of the AGM Notice is available.
Published: 17 December 2016

17 December 2016

Last Updated: 12 May 2018

12 May 2018
Dec 24 Update. Anyone ('fourstroke' & 'Allen507') who registered between 22nd Dec and 24th Dec, sorry but due to a glitch in the matrix you'll need to reregister again.
This website has been successfully moved to a new hosting server. Thank you for your patience while the new mobile friendly website has been built.
Previously registered members will need to reregister* to be able to post on the revamped forum and access the members only section. If you see any features missing or would like to see included, please drop me a message.
Unfortunately all the old forum content was lost in the move, so it's a blank canvas awaiting your new posts.
* Look towards the right-hand sidebar > Log-in pane > Create an account click and fill it in with;
Your name
User name (ideally including your race no. if you have one)
A password of your choosing that no one can guess ;-)
E-mail address
That's it and await an activation email that should come in a shortwhile or a bit later if I'm away from my 'puter - before logging in.
Published: 15 December 2016

15 December 2016

Last Updated: 12 May 2018

12 May 2018
The 2017 membership form is available on the Membership page.