News
Written by Adrian Dickerson

Adrian Dickerson

Published: 01 June 2018

01 June 2018

Last Updated: 01 June 2018

01 June 2018

Roy Patten & John Waylett Meeting
Sunshine and perfect race conditions welcomed the eighty solo's and eight outfits to this annual event at Marks Tey on Sunday. Club Chairman Dave Godley elected to complete some judicious watering the evening prior while those staying overnight witnessed an electrical storm of almost biblical proportions lighting the entire skyline for a good half hour or so.
Due to grading having taken place earlier in the week a course avoiding most of the worn sections resulted in the majority of it being covered in a thick layer of winter grass which assisted in the dissipation of much of the overnight rainfall. With several of the table tops left out there remained just three jumps and a ditch to negotiate alongside the usual lumps and bumps for which the circuit has in abundance. Unusually the start straight was set running parallel to the the pit lane and wove it's way between tabletops to the far end of the circuit before returning through the ditch, taking a right hander onto a sweeping 180 degree 3rd gear left hander to a tight 90 degree right hander and over the finish line before a similar left hander saw riders back onto the start straight again.
Published: 23 January 2018

23 January 2018

Last Updated: 23 January 2018

23 January 2018
Pre-65 Motocross Club Magazine Downloads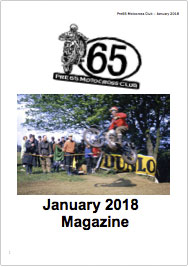 Cover Photo of #5 Jack Hubbard photo by Alan Cocksedge, distributed by Roger Chapman.
Published: 29 January 2017

29 January 2017

Last Updated: 03 April 2017

03 April 2017
There are still some folk out there who have reregistered here on the Pre-65 Club website but for some reason haven't yet logged in.
This is probably due to the activation email sent to you getting lost somewhere / sent to spam folder (dig it out and white list it) / or the email address entered was incorrect - and for anyone with an AOL email address it would never have gotten to you due to an AOL quirk.
I have manually activated the following list of folk so anyone spotting themselves please try logging in with the details you entered when registering.
Published: 23 November 2017

23 November 2017

Last Updated: 11 January 2018

11 January 2018
Further to the classics meeting at the AMCA on 18th November we have been asked to enforce the number plate colouring on your bikes from the first meeting next year (18th March) giving you plenty of time to get it right.
The colours are:
Pre 60 bikes - white background with black numbers
Pre 65 bikes -

black background with white numbers
Pre74 bikes (1965-1973) - red background with white numbers
This is as per the rule book. We will be checking at scrutineering in March.
Published: 20 January 2017

20 January 2017

Last Updated: 05 February 2017

05 February 2017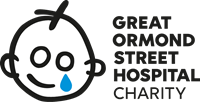 Thanks to you all and the generous top up from one of the landowners to make it a round £2000 for the Great Ormond Street Hospital, one of the world's leading children's hospitals.
Published: 21 November 2017

21 November 2017

Last Updated: 21 November 2017

21 November 2017
Notice is hereby given that the Annual General Meeting of the Pre-65 Motocross Club Ltd will take place at 10.30am on Sunday 28th January 2018 at the Hatfield Peveral Village Hall, Maldon Road, Hatfield Peveral, Essex CM3 2HP to transact the following ordinary business.
Published: 17 January 2017

17 January 2017

Last Updated: 05 February 2017

05 February 2017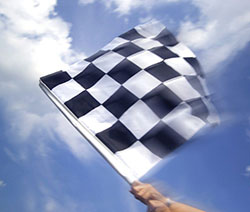 The Pre 65 Motocross Club is in need of a volunteer/volunteers willing to act as Chief Marshal for each of our events this year.
No event can take place without a Chief Marshal.
Published: 26 February 2017

26 February 2017

Last Updated: 14 September 2017

14 September 2017
BENINGTON IS ON
DO NOT USE THE MAIN FARM ENTRANCE
POST CODE SG2 7LL IS FOR THE WHOLE FARM ESTATE
WE NEED TO USE THE NORTH ENTRANCE IN WALKERN ROAD
PLEASE FOLLOW ARROWS
We have the required 90 entries! This meeting will be a one-day event Sunday 17th September only.
For this event we will be paying marshals £30 to help with travelling costs, If anyone can bring a marshal we will be very pleased to see them
New venue for 2017 September 17th. This is to be a one-day meeting with camping from Friday and Sunday will be a race day. The venue is Benington Lordship near Stevenage, Hertfordshire SG2 7LL - we are very privileged to be invited to this event - shedfeast - organised by the landowner and it could lead to further use of the land for the club. The committee are very excited about this event and need the support of our members to make it work. This is a show event including vintage grass track and possibly a sprint. This is being held in the grounds of a castle/stately home. We will have our own separate MX track and pits. WE WILL NEED HELP FROM NOON SATURDAY FOR TRACK ERECTION..
The current regs have the wrong sidecar sponsorship the correct one is T&K Weaver Demolition.
Published: 12 January 2017

12 January 2017

Last Updated: 27 February 2017

27 February 2017
In order to reduce the administrative burden of sorting those that have a current membership and those that do not, it is to first apply for Club membership and having received your receipt to then apply for your licence.
Written by Adrian Dickerson

Adrian Dickerson

Published: 12 February 2017

12 February 2017

Last Updated: 12 February 2017

12 February 2017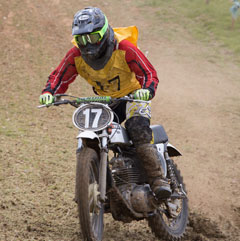 With thoughts on the coming season it could well be a busy time once April arrives. Along with our own events at Marks Tey and Maylandsea is the Northampton Clubs meeting in between at Sproxton. Then, less than a week following Maylandsea, is the 2 day event at Mortimer taking in the 100 miler on Saturday 6th May, making it four weekends in a row for some.
Published: 21 December 2016

21 December 2016

Last Updated: 07 February 2017

07 February 2017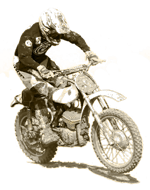 We have recently been informed by the organiser of the ClassicMXRider.com Pre-68 over 350cc Championship that he is no longer able to continue in the role. This means we need a volunteer (or volunteers) prepared to take over the reigns for 2017 onwards. Would anyone prepared to do so please contact the Club Secretary, so that a handover can be arranged prior to the 2017 season starting.